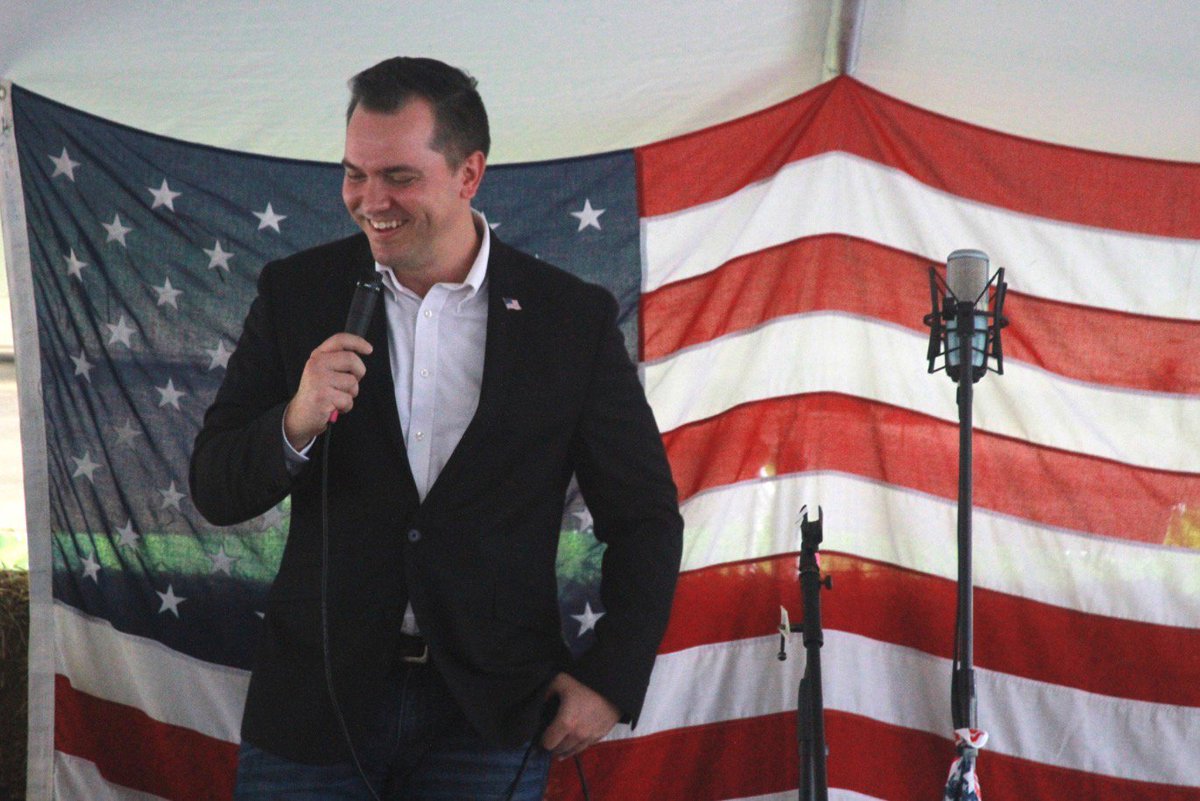 Ben Franklin once said "They who can give up essential liberty to obtain a little temporary safety deserve neither liberty nor safety." Sadly, in the 21st Century, most people tend to forgo their civil liberties for the illusion of safety. The establishment of civil asset forfeiture, and the adoption of the Patriot Act have brought the issue of civil liberties to the forefront, and more recently, widespread pushback against Apple's decision not to hack into the phone of the San Bernadino terrorist has cemented the fact that many people are willing to give up their rights in order to feel safe for a little while. In Washington itself, there are very few people committed to fighting for the freedoms that the Founders had envisioned. Those who are committed, such as Senators Rand Paul, Ted Cruz, and Mike Lee, as well as Representatives Justin Amash, Thomas Massie, Jim Jordan, and Mark Sanford, are vastly outnumbered by politicians, both Republicans and Democrats, who favor big government and their own self-interests.
Exhibit A: Senator Claire McCaskill (D) from Missouri.
Senator McCaskill currently holds a "F" Liberty Score from Conservative Review, with her voting only a measly 8% of the time with the liberty-oriented position. The Liberty Score grades members of Congress on their voting record in accordance with the top 50 votes over the past 6 years. Senator McCaskill has voted for Obamacare, to raise the debt limit by $1.5 trillion and to increase government spending, to implement an Internet sales tax, to advance gun control legislation, to fund Planned Parenthood, and to increase foreign aid. She has also voted against re-affirming the 4th Amendment, and against the appointment of Neil Gorsuch to the Supreme Court. One of her most striking votes however, was her vote against the implementation of term limits. After thinking about that for a second, it is clear that McCaskill opposes efforts made to curtail the rampant opportunism and corruption in Washington.
To counteract this erosion of American values, America needs another freedom fighter in the Capitol. Austin Petersen has had a long history of fighting for life, liberty and the free market. He has worked with Judge Andrew Napolitano, Ron Paul, and is the chairman of the independent consulting firm, Stonegait LLC. He also founded the popular news websites, The Libertarian Republic, and Liberty Viral. However, what he is most well-known for is his 2016 presidential campaign. He placed second in the race for the party's nomination behind former New Mexico Governor Gary Johnson (L), but remained a vocal voice for reason in the election cycle. While Governor Johnson leant more towards appeasing the left-leaning Bernie Sanders wing of the electorate, Petersen worked to involve disaffected Republicans in the Libertarian discussion. He supported Governor Johnson while also providing criticism when needed. Remaining a vocal voice in the political arena after the election, Petersen began to drop cryptic hints on his social media about a potential run for the US Senate in his home state of Missouri. On July 4, 2017, he made it official, also making a switch to the Republican Party from the Libertarian Party. He personally made hundreds of phone calls to gauge the opinions of Missouri voters on which party they wanted him to run for.
With the Missouri Senate Race being one of the most watched and talked about Senate races this election cycle, it was obvious that Petersen would not be alone in the Republican primary. Within weeks, Missouri Attorney General Josh Hawley announced his run for the US Senate. Right out of the gate, Petersen supporters bombed his campaign for violating a promise he made to voters during his Attorney General campaign. Hawley had previously promised in an ad to voters that if was elected to serve as Attorney General, he would not use the office to climb the political ladder. He even featured a graphic of arrows that read "Attorney General" and "US Senate" pointing upwards, to signify the upward trajectory of the political ladder. One year latter, and Hawley has proven himself to be just another career politician, looking out for himself, not the people of Missouri. Other controversies have included his bland and lackluster response to Governor Eric Greitens' affair scandal, and him linking the sex trafficking epidemic to the counterculture of the 1960s.
On social media, one of the most prominent themes in the attacks against Petersen is his age. He was only 35 when he ran for president, and now is 37. Talking heads on Twitter are quick to dismiss a young man solely on the basis of his age. However, what is needed in America is not more of the same old career politicians using the American people for their own personal gain. America does not need another Dianne Feinstein or Chuck Schumer. It needs more young people like Austin who are ready and energized to answer the call of duty. It needs politicians who personally take the time out of their day to make phone calls to get to know their supporters and what they would ask of them. Politicians who are not afraid to stand up for life, liberty, and the pursuit of happiness. As the junior US Senator from Missouri, it is clear that Austin Petersen would be one of those few, good politicians.